---
---
Jesús F.'s Vivarium

Dec.8th2004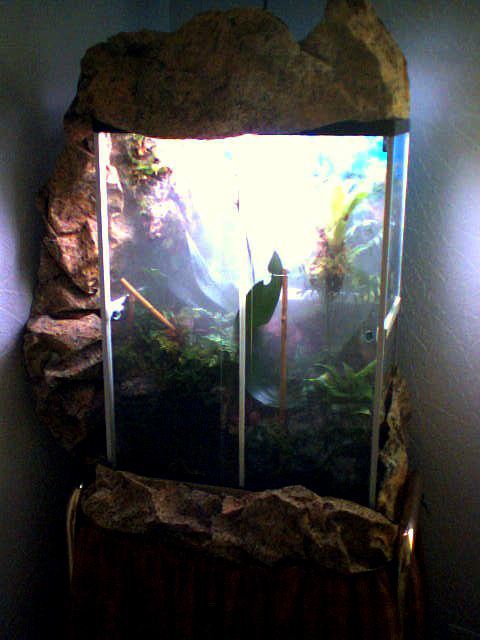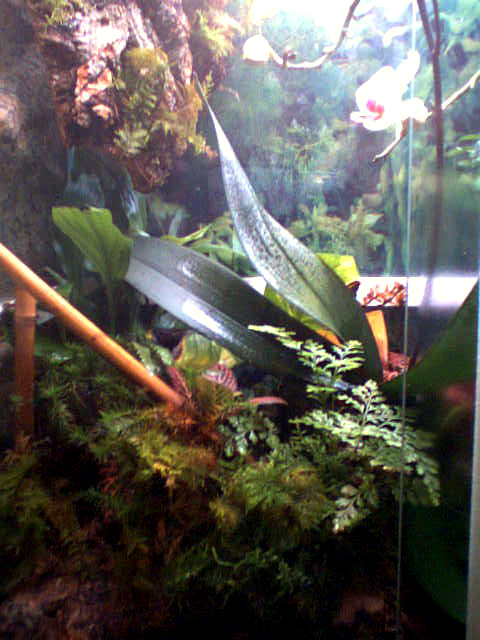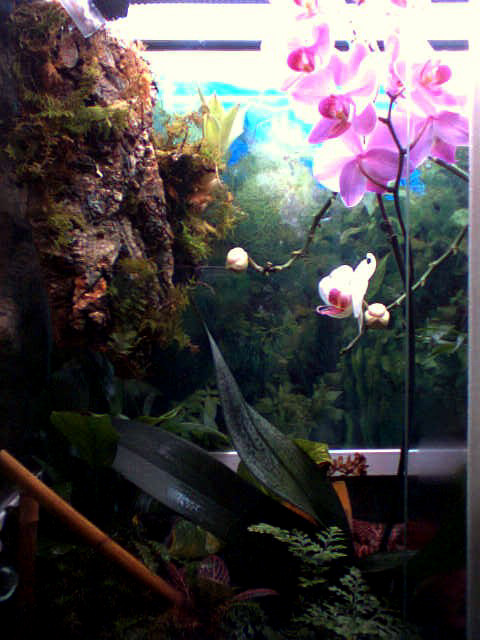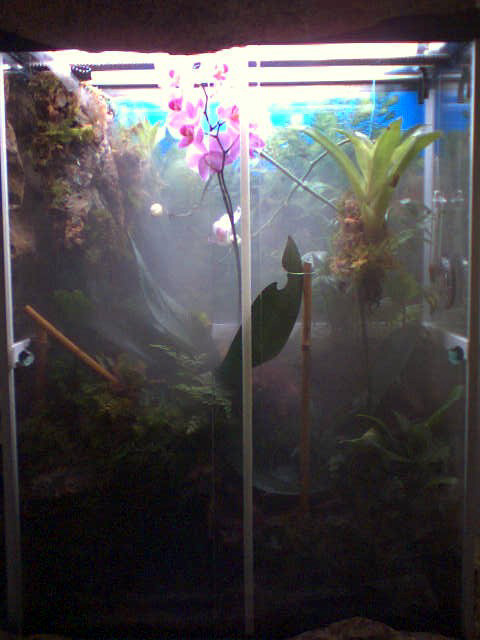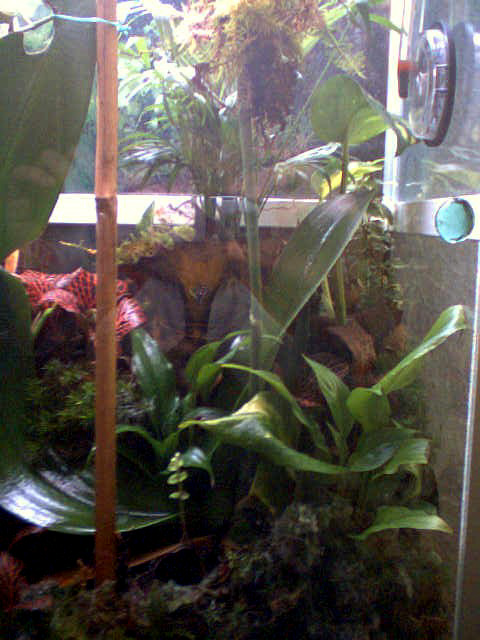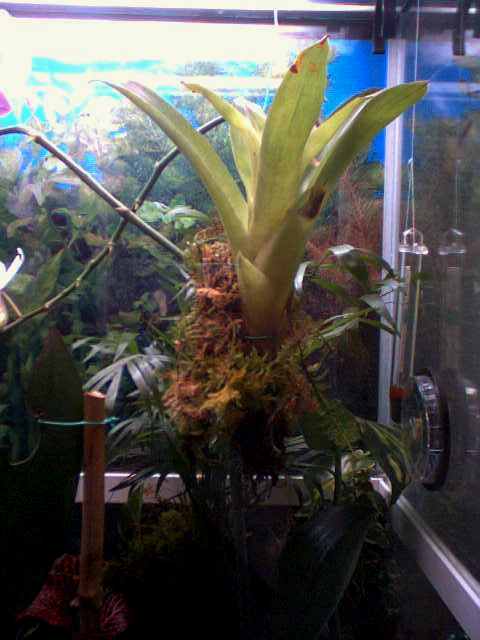 Hello Jun.
Greetings for the web.
Here are some pictures of my vivarium for some Poison frogs Dendrobates Tinctorius.
This is the first setuped Vivarium for me.
This Vivarium was set up in December 2003.
The case size is 1000 mm X 500 mm X 300 mm.
Plants include :
Orchids: 2 Phalaenopsis.
Ferns: Davallia Canariensis, Pteris Tremula, Nephrolepis Exaltata.
Moses: Sphagnum, Marchantia Polymorpha.
Other Plants: Chamaedorea Elegans, Spathiphyllum Wallisii, Mimosa Púdica, Epipremnum Pinnatum, Ficus Pumila, Fittonia, Vriesea Inflata.
Jesús F.
Spain
---
back to Wild Sky Home
mail to wild sky
---